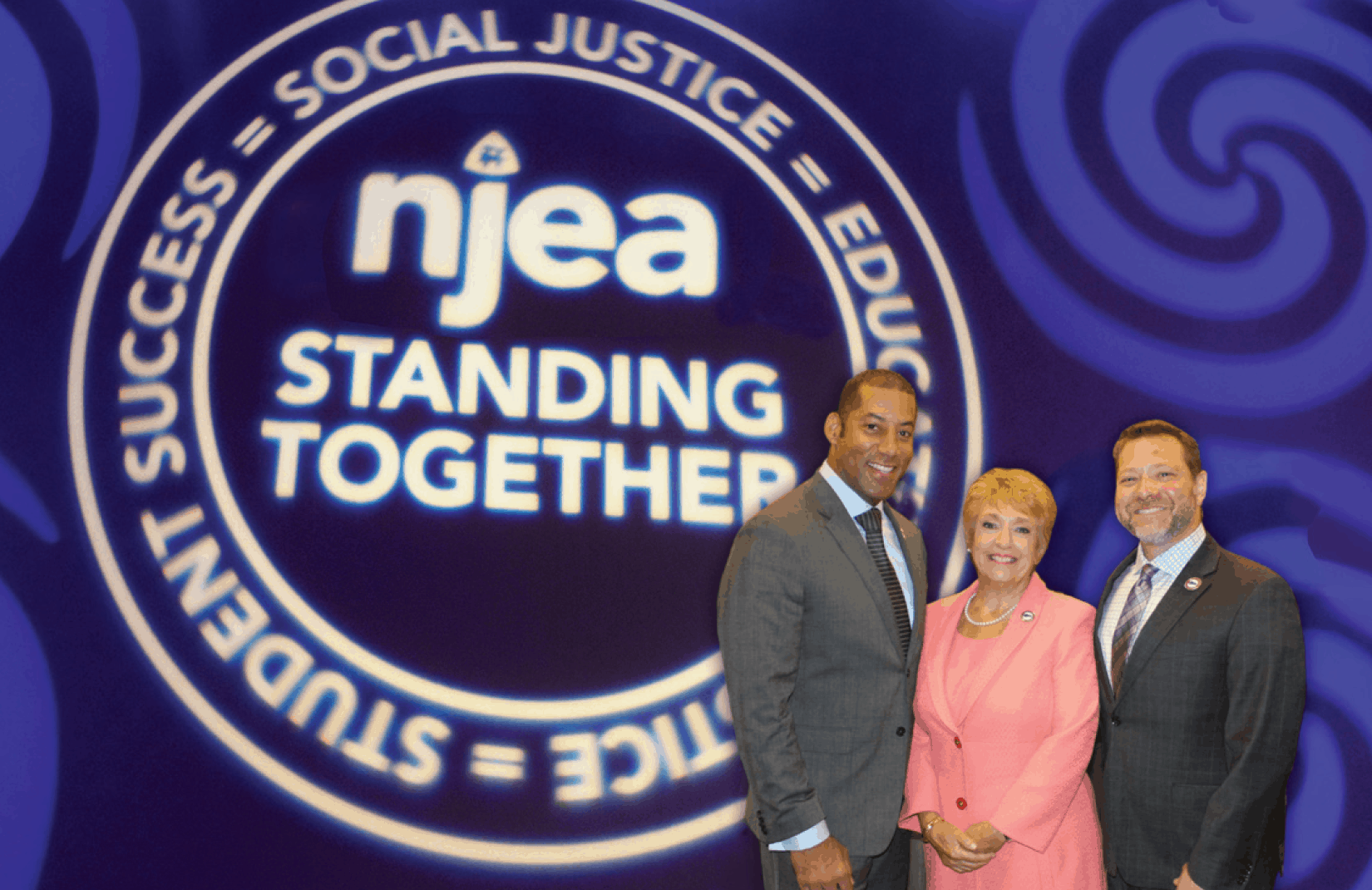 In a typical school year, thousands of members converge on Atlantic City in November to take advantage of the opportunities the NJEA Convention provides for educators of every job description, whether your work normally finds you in the classroom, the main office, the school bus, the cafeteria, the front door, the hallways and grounds, or anywhere else where NJEA members serve New Jersey's 1.4 million students.
In this year that has been anything but typical, the NJEA Convention will still offer all of those opportunities. But instead of gathering in Atlantic City, we will all attend the convention together from home. Even in this virtual space, the NJEA Convention remains the premier professional learning conference for teachers and educational support professionals (ESPs) in New Jersey.
This year's keynote speaker, Ruby Bridges, embodies the theme of the NJEA Convention: "Standing Together: Social Justice = Education Justice = Student Success." Sixty years a go, a six-year old Ruby Bridges crossed the threshold of William Frantz Elementary School and single-handedly initiated the desegregation of New Orleans's public schools. An angry mob greeted Bridges on her first day, and it remained there for months. Today, Bridges tours the country promoting justice, telling her story to adults and children alike.
The convention theme will also be expressed through the NJEA REAL Movement and in the professional development workshops offered this year. The REAL Movement will provide opportunities for members who aspire to become anti-racist educators and advocates, and it will offer a virtual space for members who have considerable experience in anti-racist work. In addition, over 30 of the more than 130 professional development workshops are identified in the Inclusive School Culture category.
You can take a virtual stroll along Main Street NJEA and learn more about all that your association has to offer. In the Virtual Exhibit Showcase you will still find all of the vendors you've gotten to know over the years and make new contacts that benefit your students and your school.
There's so much more to know about the convention. Along with the Convention program, explore this website and download the NJEA Events app to your smartphone to make sure you get the most out of your two days.
We look forward to seeing you, together from home, on Nov. 4, 5 and 6.
NJEA President Marie Blistan
NJEA Vice President Sean M. Spiller
NJEA Secretary-Treasurer Steve Beatty