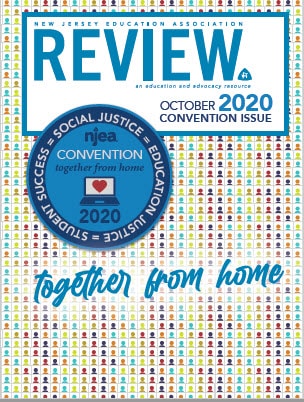 WHAT WORKSHOPS SHOULD I CHOOSE?
Below, you will find the workshops offered at the 2020 Convention:
When considering which workshops to choose, do not limit yourself to one category. Take special note of workshops listed under Instructional Strategies/Best Practices, Inclusive School Culture, and Technological Literacy as these will often relate to your field of education beyond subject-specific listings.
REGISTRATION FOR EACH WORKSHOP REQUIRED
Because you will earn professional development credit for most workshops you take, and to ensure digital security, registration for any workshop you choose is required. Register here.
WHAT COUNTS FOR PD CREDIT
The professional development experiences described on the pages above are eligible for credit toward the continuing education requirement. Activities that are not related to your teaching practice and/or your school's and students' needs as identified in your Professional Development Plan may not be accepted for accrual toward your annual requirement.
TRANSCRIPTS OF YOUR PROFESSIONAL DEVELOPMENT EXPERIENCES
NJEA offers you the opportunity to retain an individual, confidential electronic transcript through the Members Only section of njea.org for certain NJEA statewide professional development activities, including the NJEA Convention. At the NJEA Convention, your participation in all convention professional development workshops will be uploaded into your individual NJEA electronic transcripts. Once entered, the transcript information is retained for seven years.