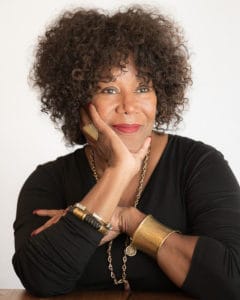 Ruby Bridges
FOUNDER OF THE RUBY BRIDGES EDUCATIONAL
FOUNDATION/AUTHOR
Friday, Nov. 6 • 3:45-5 p.m.
The keynote address will be followed by a live Q and A with Ruby Bridges.
On Nov. 14, 1960, six-year-old Ruby Bridges crossed the threshold of William Frantz Elementary School and single-handedly initiated the desegregation of New Orleans's public schools. An angry mob greeted Bridges on her first day, and it remained there for months. Federal marshals escorted her to school, and white families withdrew their children in protest.
"She was this adorable little cherub," her teacher, Barbara Henry says of Bridges. Now a retired school administrator in Chestnut Hill, Massachusetts, Henry still remembers how Bridges "never seemed lonely or cried. She always had a sense of purpose. I think that's what carried her through."
Bridges has toured the country promoting her cause, telling her story to adults and children alike. She is an author and lecturer. Her books include the Story of Ruby Bridges and Through My Eyes. She founded the Ruby Bridges Educational Foundation, a nonprofit organization whose mission is to interface between parents and students to further educational advancement for all children.