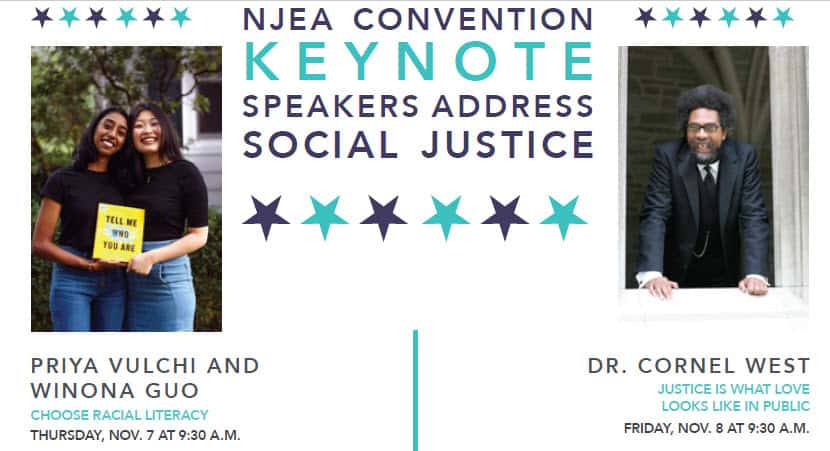 PRIYA VULCHI AND WINONA GUO
Priya Vulchi and Winona Guo met in 10th grade. A conversation in a history class following Eric Garner's death was the first time they remember any teacher initiating a discussion about race. This realization led them to co-found CHOOSE and develop a 224- page racial literacy handbook for teachers that was recognized and funded by Princeton University and featured in Teen Vogue.
Instead of starting college in 2017, Vulchi and Guo traveled to all 50 states and listened to over 500 strangers talk about race and intersectionality. They went on to become the youngest TED speakers ever to take that stage. You can view their talk at chooseorg.org. In Tell Me Who You Are, Guo and Vulchi recount their experiences talking to people on that cross-country tour. Guo is a now a student at Harvard University. Vulchi is a student at Princeton University.
DR. CORNEL WEST
A provocative public intellectual and groundbreaking author, Cornel West is a professor of the Practice of Public Philosophy at Harvard University and holds the title of professor emeritus at Princeton University.
He has also taught at Union Theological Seminary, Yale, Harvard and the University of Paris. Dr. West graduated magna cum laude from Harvard in three years and obtained his Master of Arts in Philosophy and doctorate in Philosophy at Princeton. Though he is best known for his classics, Race Matters and Democracy Matters, and his memoir, Brother West: Living and Loving Out Loud, his most recent book Black Prophetic Fire has received critical acclaim. Dr. West is a frequent guest on Real Time with Bill Maher, the Colbert Report, CNN, C-Span and Democracy Now.
Dr. West has a passion to communicate to a vast variety of public groups to keep alive the legacy of Martin Luther King, Jr.—a legacy of telling the truth and bearing witness to love and justice.