Nikole Hannah - Jones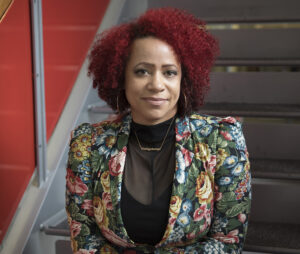 Nikole Hannah-Jones, the Pulitzer Prize-winning creator of the 1619 Project and a staff writer at The New York Times Magazine, will appear at the NJEA Convention on Friday, Nov. 11. She is part of growing list of exciting speakers, including LeVar Burton whose convention appearance on Thursday, Nov. 10 was announced in the May 2022 edition of the NJEA Review.
Hannah-Jones has spent her career investigating racial inequality and injustice, and her reporting has earned her the MacArthur Fellowship, known as the Genius grant, a Peabody Award, two George Polk Awards and the National Magazine Award three times. Hannah-Jones also earned the John Chancellor Award for Distinguished Journalism and was named Journalist of the Year by the National Association of Black Journalists and the Newswomen's Club of New York.
In 2020 she was inducted into the Society of American Historians and in 2021 she was named a member of the American Academy of Arts and Sciences. She also serves as the Knight Chair of Race and Journalism at Howard University, where she is founding the Center for Journalism & Democracy.
In 2016, Hannah-Jones co-founded the Ida B. Wells Society for Investigative Reporting, which seeks to increase the number of reporters and editors of color. She holds a Master of Arts in Mass Communication from the University of North Carolina and earned her bachelor's degree in history and African-American studies from the University of Notre Dame.
---
David Hogg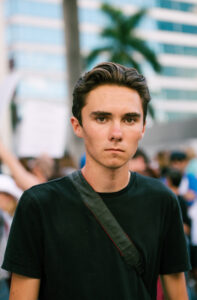 Thrust into the world of activism by one of the largest school shootings in American history, Parkland survivor David Hogg has become one of the most compelling voices of his generation. His call to "get over politics and get something done" challenges Americans to stand up, speak out and work to elect morally just leaders, regardless of party affiliation. Passionate in his advocacy to end gun violence, Hogg's mission of increasing voter participation, civic engagement and activism embraces a range of issues.
On Feb. 14, 2018, Hogg's life changed forever. As a senior at Marjory Stoneman Douglas High School in Parkland, Florida, he lost friends, classmates and teachers. Seventeen people were killed when a lone teen gunman sprayed bullets from a high-powered military assault rifle. Hogg's eloquent responses to one of America's largest school shootings immediately placed him in the national and international media spotlight.
Committed to becoming an agent for change, he resolved that no other young person should have to experience the tragic impact of gun violence. He joined with friends from high school to co-found March for Our Lives, now one of the world's largest youth-led movements. Five weeks after the shooting, March for Our Lives mobilized one of the biggest demonstrations in the nation's history. Speaking before an estimated 800,000 protestors in Washington, D.C., Hogg declared, "The sun shines on a new day—and it is ours!"
Since then, Hogg's activism has taken him around the country, meeting with impacted families and diverse communities to deepen his knowledge of gun safety and the politics of ending gun violence. With his younger sister, Lauren, also a student at Marjory Stoneman Douglas High School, he co-wrote #NeverAgain, a New York Times best-seller. They also contributed to the best-selling book, Glimmer of Hope: How Tragedy Sparked a Movement, a compilation of writing from the founders of March for Our Lives.
A prolific voice on social media with more than a million followers, Hogg uses his platform to promote civic engagement, activism and voting. As a speaker, he informs, challenges and energizes, empowering his generation to resist apathy and become catalysts for positive social change.
"People call us snowflakes," he once tweeted. "What happens when snowflakes vote? That's called an avalanche."
---
Nyle DiMarco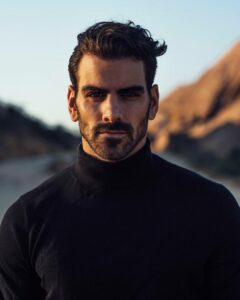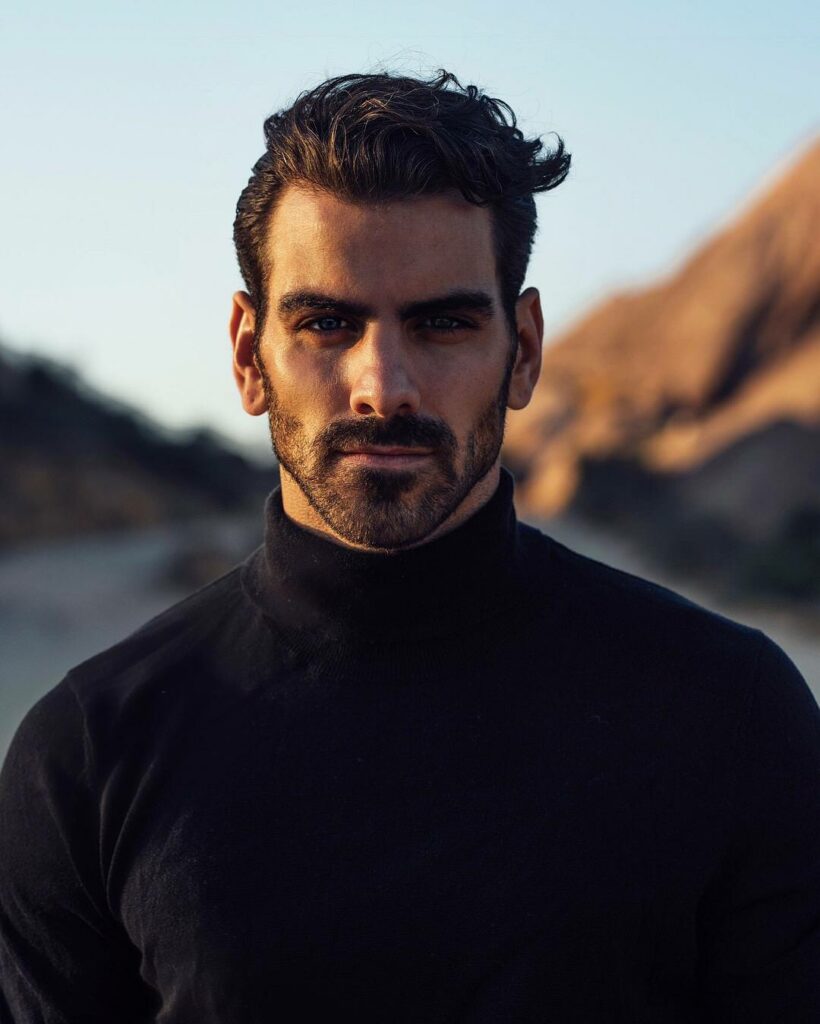 Nyle DiMarco, deaf activist and winner of Dancing with the Stars and America's Next Top Model, empowers audiences to believe they can do and be anything they want in life, no matter the obstacle.
He won the mirror ball trophy on ABC's "Dancing with the Stars" in Season 22 and was the last model standing on The CW's "America's Next Top Model" in Cycle 22. Now DiMarco is winning over audiences as an influential leader and ambassador for the deaf community.
Born into a multigenerational deaf family, he is an honorary spokesperson for Language Equality and Acquisition for Deaf Kids (LEAD-K) and founder of the Nyle DiMarco Foundation, which works to improve the lives of deaf people around the world. DiMarco has produced the 2018 return to Broadway of "Children of a Lesser God" starring Joshua Jackson and Lauren Ridloff. Nyle was also a creative collaborator on The ASL App, created by native deaf signers to teach conversational American Sign Language. His debut book, Deaf Utopia: A Memoir and a Love Letter to a Way of Life, published in April 2022, tells of his upbringing and how it was utopian in that he was born into a fourth-generation deaf family.
With a passion for language, literacy and advocacy within the deaf community and beyond, DiMarco shares his barrier-breaking story as a deaf man who has risen above stereotypes to take the world by storm. Believing that his deafness is "an asset rather than a limitation," he builds a bridge between the deaf and hearing by shining a light on not only the struggles, but also the triumphs of the deaf culture. Above all, Nyle shows audiences that with a sense of community, commitment to your goals, and belief in yourself, you can accomplish anything.
---
LeVar Burton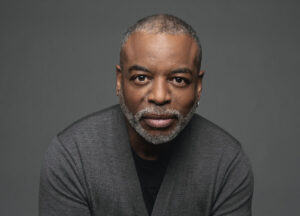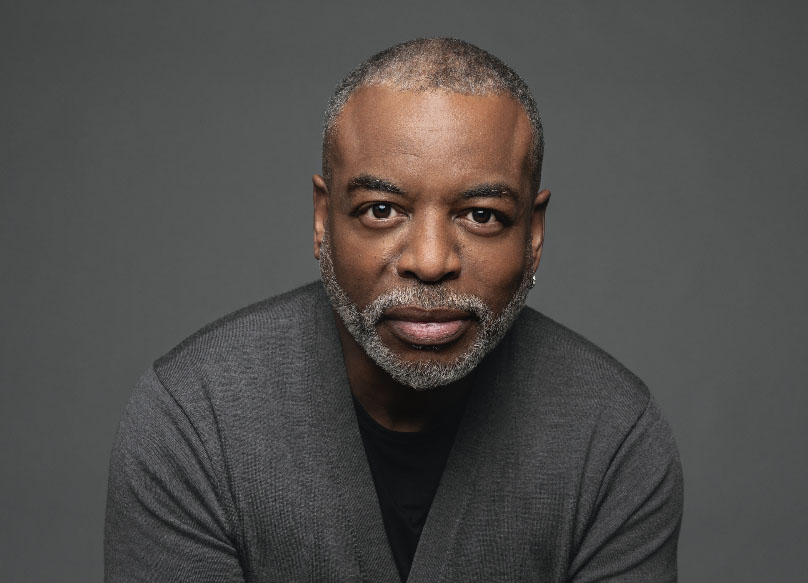 Burton launched his acting career while still a student at the University of Southern California. Cast in the groundbreaking role of Kunta Kinte in the landmark television series "Roots," at 19 he found himself on the cover of Time magazine. A seemingly impossible act to follow, Burton managed to do so in dramatic fashion, achieving further global acclaim as Chief Engineer Geordi La Forge in the iconic "Star Trek: The Next Generation" television series and feature films. But it has been his role as host and executive producer of the beloved PBS children's series Reading Rainbow that he is most proud of. Airing from 1983 to 2009, it was not only one of the longest-running children's television shows in history, but also one of the most acclaimed, earning over 200 awards including multiple Emmys and a Peabody. He is also the host and executive producer of the television game show "Trivial Pursuit."
Always committed to improving children's education through innovative uses of storytelling, in 2012 Burton launched RRKidz, a digital educational publishing company, co-founded with business partner Mark Wolfe. Together they hold the global rights to the "Reading Rainbow" brand through a partnership with series creator, WNED/Buffalo. "Reading Rainbow" was reimagined to combine today's forms of media and technology with the goal of inspiring a new generation of children to love reading.
The all-new Reading Rainbow is a digital reading service filled with over 500 children's fiction and nonfiction books, newly produced video field trips and new content added every week. With over 16 million books and videos enjoyed since launch, Reading Rainbow is the number one educational app on iTunes and recipient of numerous awards.
Most recently, Burton turned to Kickstarter to bring Reading Rainbow to "Every Child, Everywhere"—especially to classrooms in need. The campaign met its 35-day goal of raising $1 million in less than 11 hours. It became the most popular Kickstarter campaign ever with over 105,000 backers and a final tally of over $6.4 million. As a result, in 2015 RRKidz will introduce Reading Rainbow EDU, complete with engaging supplemental learning content for teachers and students.
In October 2014, Reading Rainbow published Burton's first children's book, The Rhino Who Swallowed a Storm, a powerful and uplifting story to help children cope with the difficulties of everyday life.
The honored recipient of 12 Emmy Awards, a Grammy and five NAACP Awards, Burton has demonstrated in his career that he can do it all —acting, directing, producing, writing and speaking. He is often invited as a keynote speaker at leading education and technology events, most recently speaking at NASA, ISTE, The National Headstart Association and many more.
And in 2014, with educational groups, business organizations and media clamoring to recognize him for the record-setting Reading Rainbow Kickstarter campaign, Burton was named Geek of the Year in the annual Geekie Awards, was listed as one of Ebony magazine's Power 100, and earned the World Tech Award for Education, awarded by the World Technology Network.
He now enters his fourth decade in the industry, with millions of fans throughout the world, and continues his mission to inspire, entertain and educate.