After a full day of professional learning take the time to be wowed by the talent of your students and to enjoy the other entertainment options the NJEA has arranged and that Atlantic City has to offer.
CONCERTS
The New Jersey Music Educators Association returns, presenting two evening performances.
New Jersey All-State Jazz Ensemble and New Jersey Honors Jazz Choir
Claridge Theater

THURSDAY, NOV. 9
7:30 P.M.
New Jersey All-State Chorus and Orchestra
Adrian Phillips Ballroom at
Boardwalk Hall

FRIDAY, NOV. 10
8:30 P.M.
ART GALLERY
The Art Educators of New Jersey and Teen Arts are joining forces and talents to present a student art gallery at the NJEA Convention. Look for it on the Exhibit Hall floor.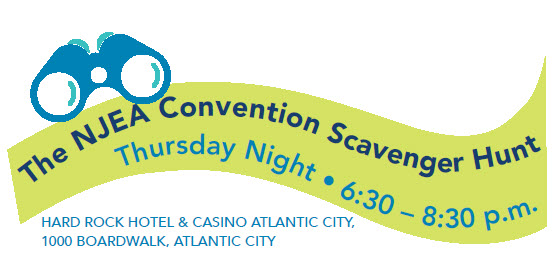 What you need: A smart phone and the Goosechase App (see QR Codes below)
Scavenger Hunt
As the evening begins, teams of up to five participants will embark on a high-energy scavenger hunt, exploring the Hard Rock's memorabilia-filled spaces and
hidden nooks. Armed with smartphones and the Goosechase app, you'll decode clues, complete challenges, and uncover the hotel's rock 'n' roll secrets.
Prizes
Prizes will be awarded for first, second and third place to acknowledge outstanding achievement during the competition. From exclusive Hard Rock Hotel merchandise to free stays and gift cards, the rewards are as legendary as the hip-hop stars who have graced the halls of the Hard Rock Hotel & Casino
Atlantic City.
Prizes are awarded to NJEA members only.
1st Place: Certificate for overnight stay at Hard Rock and swag bag for up to five members.
2nd Place: $25 Hard Rock gift card and swag bag for up to five members.
3rd Place: Hard Rock swag bag for up to five members.
Live Entertainment
As you sip your special drink and unwind with fellow educators, the live band in the Hard Rock Hotel Lobby Bar will set the mood. Don't miss out on this thrilling Thursday night scavenger hunt at the Hard Rock Hotel & Casino Atlantic City! It's a chance to celebrate your inner rock star, make new friends, and maybe even take home some legendary prizes. Let the adventure begin!
Thank you to our event sponsors, Goosechase and Hard Rock Hotel – Atlantic City.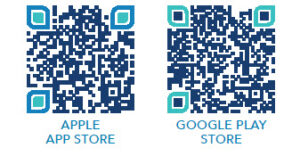 Make sure to download the Goosechase app early!