TO ATTEND THE NJEA CONVENTION YOU MUST REGISTER
Enrollment in individual workshops necessary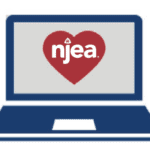 With few exceptions, attending the NJEA Convention for the last 76 years has been a matter of arranging transportation. Access to the convention and workshops did not generally require you to register in advance. But because this year the convention is remote, registration for the convention and enrollment in workshops is necessary both for proof of attendance and to ensure security.
Register early! Anyone registered by Oct. 15 (as long as supplies last) will receive in the mail a convention event box that will enhance your convention experience.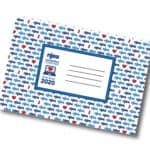 What remains true for the NJEA Convention, whether online or in person, is that it is a benefit of membership. There is no charge to attend the NJEA Convention.
How do I register for the NJEA Convention?
To register, follow this link. You will need:
An email address.
Your NJEA personal identification number (PIN). You'll find your

PIN on your membership card. Your PIN has six characters in a

two-letter, two-number, two-letter combination.
What is my PIN?
You can find your PIN by logging onto njea.org with the email address you have on file with NJEA and your password.
Go to

njea.org

and click on "Sign-in" in the upper-right-hand corner.
Enter your email address and password as directed. Your default password, unless you've changed it, is the last four digits of your Social Security number.
Once you have successfully logged on, slide over to "My NJEA" and click on "Profile."
As you scroll down, you'll see your membership card on the right-hand side. Your PIN is under your name.
What level of access does registration as an NJEA member get me?
Registration for the convention grants you access to:
The REAL Block Party/Welcome Reception
The Virtual Exhibit Hall

Wednesday, Nov. 4: 3 - 7 p.m.
Thursday, Nov. 5: 9 a.m. - 5 p.m.
Friday, Nov. 6: 9 a.m. - 3 p.m.

Keynote address from Ruby Bridges
To attend professional development workshops, you must enroll separately.
How do I enroll in the professional development workshops?
After you register, during the week of Oct. 19, you will receive an email taking you to the enrollment process for workshops. Be sure to check any spam folders. To plan ahead, see the Convention Program for all workshop times, subject areas and titles.
Questions? Write to convention@njea.org.
How will I get my certificate of attendance?
You must log in to the NJEA Convention on Thursday, Nov. 5 or Friday, Nov. 6. At the end of the first day on which you log in, a certificate of attendance will be emailed to you. No certificates of attendance will be sent for attendance on Wednesday afternoon in the Exhibit Hall or at the REAL Block Party/Welcome Reception.