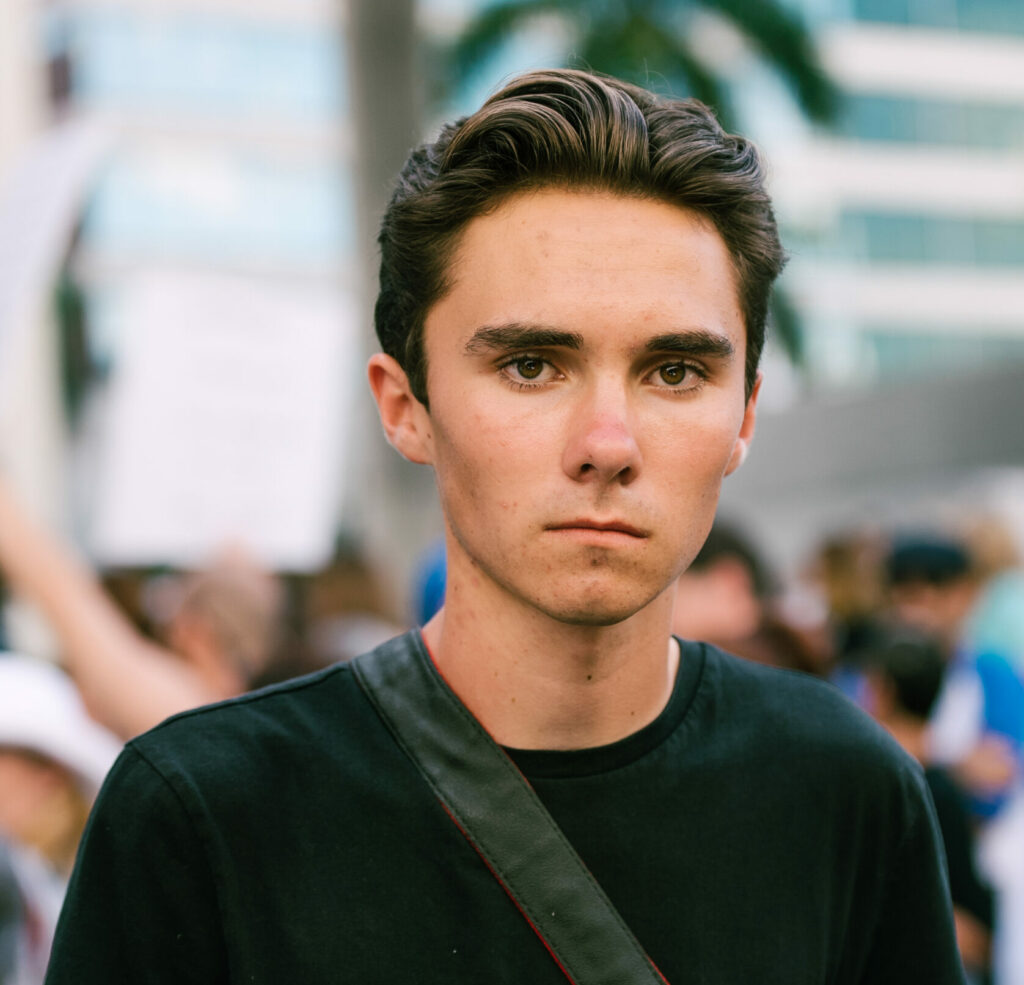 Thrust into the world of activism by one of the largest school shootings in American history, Parkland survivor David Hogg has become one of the most compelling voices of his generation. His call to "get over politics and get something done" challenges Americans to stand up, speak out and work to elect morally just leaders, regardless of party affiliation. Passionate in his advocacy to end gun violence, Hogg's mission of increasing voter participation, civic engagement and activism embraces a range of issues.
On Feb. 14, 2018, Hogg's life changed forever. As a senior at Marjory Stoneman Douglas High School in Parkland, Florida, he lost friends, classmates and teachers. Seventeen people were killed when a lone teen gunman sprayed bullets from a high-powered military assault rifle. Hogg's eloquent responses to one of America's largest school shootings immediately placed him in the national and international media spotlight.
Committed to becoming an agent for change, he resolved that no other young person should have to experience the tragic impact of gun violence. He joined with friends from high school to co-found March for Our Lives, now one of the world's largest youth-led movements. Five weeks after the shooting, March for Our Lives mobilized one of the biggest demonstrations in the nation's history. Speaking before an estimated 800,000 protestors in Washington, D.C., Hogg declared, "The sun shines on a new day—and it is ours!"
Since then, Hogg's activism has taken him around the country, meeting with impacted families and diverse communities to deepen his knowledge of gun safety and the politics of ending gun violence. With his younger sister, Lauren, also a student at Marjory Stoneman Douglas High School, he co-wrote #NeverAgain, a New York Times best-seller. They also contributed to the best-selling book, Glimmer of Hope: How Tragedy Sparked a Movement, a compilation of writing from the founders of March for Our Lives.
A prolific voice on social media with more than a million followers, Hogg uses his platform to promote civic engagement, activism and voting. As a speaker, he informs, challenges and energizes, empowering his generation to resist apathy and become catalysts for positive social change.
"People call us snowflakes," he once tweeted. "What happens when snowflakes vote? That's called an avalanche."