FRIDAY | HALL A | 11 A.M. – 12:30 P.M.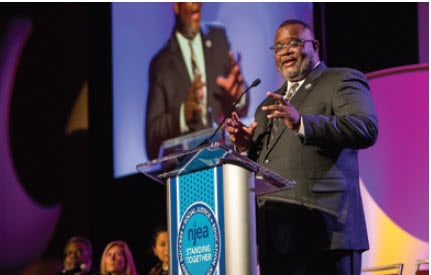 New Jersey Commissioner of Education Lamont Repollet oversees the New Jersey Department of Education and supervises the state's public schools. The New Jersey State Board of Education sets the rules needed to implement state education law. Such rules cover the governance of the state's public schools. That includes your school, your students and you.
NJEA Vice President Sean M. Spiller, the association's liaison to the State Board, will moderate a panel of the commissioner and the board. Take advantage of this opportunity to ask questions or bring issues forward about education policy.